GREENSBORO, N.C. (MAY 25, 2021)—Biscuitville Fresh Southern® will celebrate the Grand Opening of a new restaurant at 3735 Battleground Avenue in Greensboro Tues., June 1 at 5 a.m. Biscuitville will be open from 5 a.m. to 2 p.m. Monday through Saturday and 6 a.m. until 2 p.m. on Sundays.  Their current location at 2311 Battleground Avenue will continue to serve guests through the drive-thru only.
This new restaurant location will be one of the locations that will have an opened dining room. Additionally, from 8 a.m. until noon there will be a distribution of prizes given out (while supplies last). Guests will also be able to sign up for a chance to win Free Breakfast for a Year* with the use of a special QR code, allowing for contactless registration. Biscuitville will award Free Breakfast for a Year by randomly selecting ten (10) of the entries received on opening day. No purchase necessary to enter. Selected winners will be notified the following week.
The new Greensboro restaurant grand opening will benefit the Second Harvest Food Bank of Northwest North Carolina, a nonprofit organization that has provides food for citizens facing hunger in 18 counties.  Every day, they move 40+ tons of food through their warehouses and out to a network of 430+ partner programs, many of which rely on Second Harvest Food Bank of Northwest North Carolina for the majority of the food they provide.
"We want to encourage our guests to visit our new restaurant on grand opening day to help support our friends from the Second Harvest Food Bank of Northwest North Carolina," Niven said. "Ten percent of our proceeds for the first week after opening will go towards helping Second Harvest's local efforts in Greensboro and surrounding areas to assist with local food insecurity."
The operator of the new Biscuitville on Battleground Avenue is Vincent Luliucci, who has been a member of the Biscuitville family since November 2020. Prior to being an operator at Biscuitville, he acquired extensive experience in finance. At the age of 17, Luliucci started working on Wall Street as a salesperson. After many years as a stockbroker and financial advisor, his career brought him to North Carolina where Luliucci has spent more than 10 years in the quick-service restaurant industry.
When asked why he made the career change from finance to the restaurant industry, Vincent attributes the transition to his true passion: taking care of people. "Whether that's advising investment opportunities, growing financial portfolios, or selling biscuits, taking care of people is what I truly love."
Biscuitville, which has 64 restaurants in North Carolina and Virginia, has remodeled dozens of its existing locations during the last three years as part of a growth phase and has also introduced several new, innovative menu items, such as the Spicy Chicken and Honey Biscuit. All of Biscuitville's new restaurants, the remodeled locations, and new menu items are built on Biscuitville's foundation of serving fresh, scratch-made food using locally sourced ingredients, including custom-milled flour from Henderson; country ham cured in Wilkesboro; coffee from Concord; eggs from Monroe; all-natural chicken from Mt. Airy, Georgia. 
Biscuitville is known for biscuits made fresh every 15 minutesTM  and, as part of its new signature design, Biscuitville features a large biscuit window, which allows guests to view the biscuit-making process. This feature is so iconic to Biscuitville's brand, the company proudly posts Home of the Biscuit Window Since 1966® in front of its biscuit makers. In addition to the biscuit window, other highlights of the new restaurant include:
Exterior features resembling a reclaimed southern barn, with a tin roof, barn doors and gooseneck lights
Interior features that combine a modern look and feel with southern heritage through industrial hardware, blue painted ceilings inspired by southern porches, and mixed materials like wood, metal and tile
Large photos and artwork that capture scenes of the local Greensboro neighborhood and community
An enhanced beverage area with expanded drink options, including Salisbury-based Cheerwine®
Conveniences such as free Wi-Fi and electrical access for devices
*10 free breakfast combo coupons will be awarded.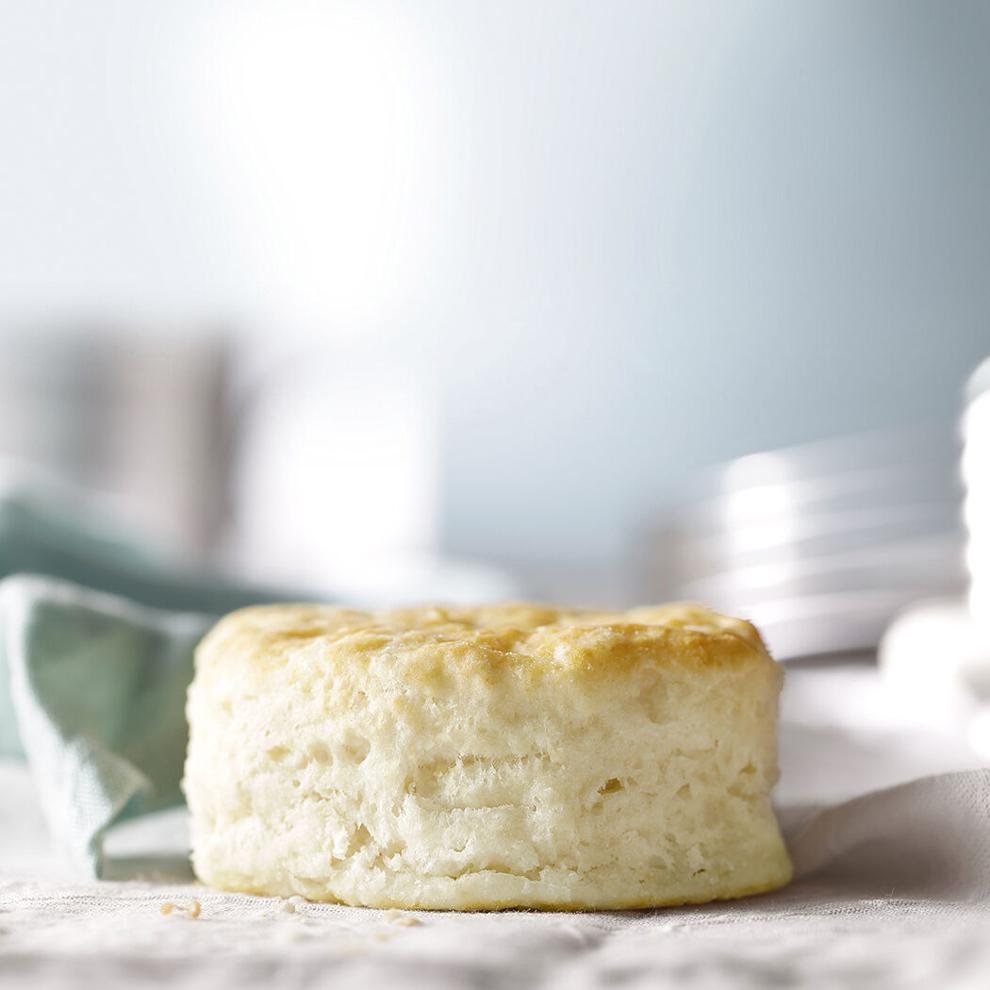 About Biscuitville Fresh Southern®
Headquartered in Greensboro, North Carolina, Biscuitville Fresh Southern® is a family-owned company serving authentic Southern food made fresh daily from locally sourced ingredients. Known as the Home of the Biscuit Window Since 1966®, Biscuitville serves scratch-made biscuits baked fresh every 15 minutes. The company was founded in 1966 when owner Maurice Jennings opened two pizza restaurants in Burlington, NC. Using a family recipe, he later added fresh-baked biscuits to the menu—which proved so popular, the brand evolved to become Biscuitville. Today, the company sources its ingredients from other local and family-owned partners to serve guests the classic Southern breakfast. Biscuitville employs more than 1,800 people and operates 64 restaurants in North Carolina and Virginia, serving breakfast all day from morning to 2 p.m. For more information, visit Biscuitville.com.