Big Winston Bourban First Release of 2023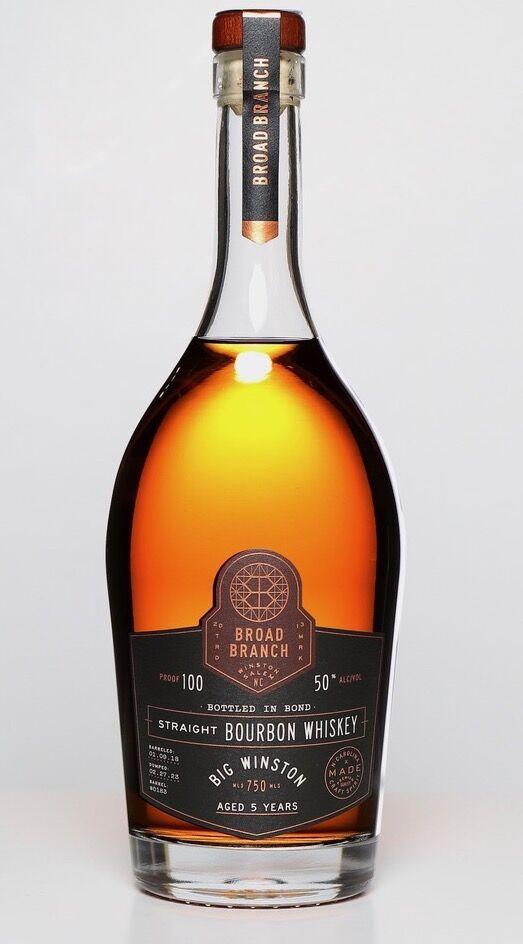 Join us on Saturday, April 8, at 1 pm for the first Big Winston Bourbon release of the year! Don't miss your chance to secure one of these great North Carolina whiskies! Broad Branch will only release five barrels of bourbon in 2023.
Barrel 183 is a 5-year Bottled in Bond non-chill filtered bourbon crafted from our unique ultra-low rye recipe. After 5 years in charred new white oak, the nose opens with grilled pound cake and fades into dark cherry compote. Toffee sweetness is immediately recognizable on the palate, followed by dark stone fruits. You will be rewarded with a medium-length finish is dominated by sweet fruit and pipe tobacco.
Big Winston 5yr BiB will be available on Saturday, April 8, at 1 pm in our downtown Winston-Salem tasting room. It is recommended that the bottle be stored upright unless being poured into a glass for drinking in a responsible manner.
Barrel 183
Fill Date: 01.09.18
Dump Date: 02.27.23
Proof: 100
Yield: 247 Bottles
Price: $59.95