GREENSBORO, N.C. (JANUARY 7, 2020) – Kathie S. Niven, who joined Greensboro-based Biscuitville Fresh Southern® in 2011 and became President in early 2018, has taken on an additional role as the company's Chief Executive Officer.  Burney Jennings, who was formerly Biscuitville's Chief Executive Officer, will become Executive Chair.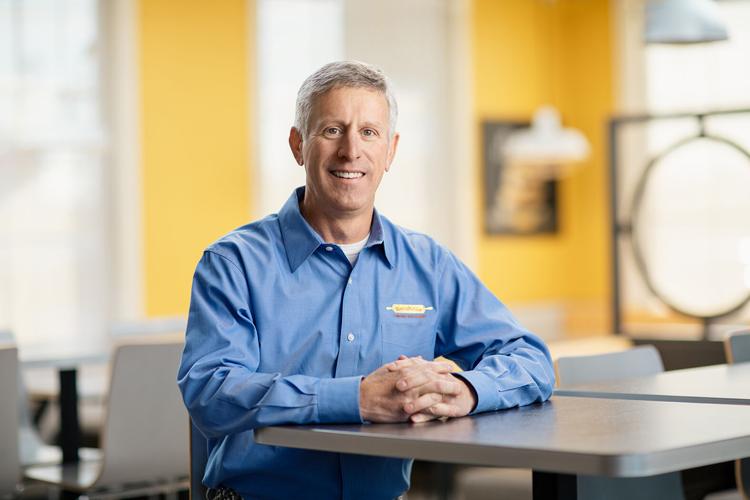 Nation's Restaurant News, a leading food service industry magazine, included Niven in its list of "2018 New Top Restaurant Executives."  Under Niven's leadership, Biscuitville has continued its growth strategy by consistently achieving our growth plan and renovating, remodeling, or rebuilding nearly all of our 62 restaurants.  The majority of the new locations have been within Biscuitville's traditional footprint but also includes expansion into the Fayetteville and Charlotte, NC markets.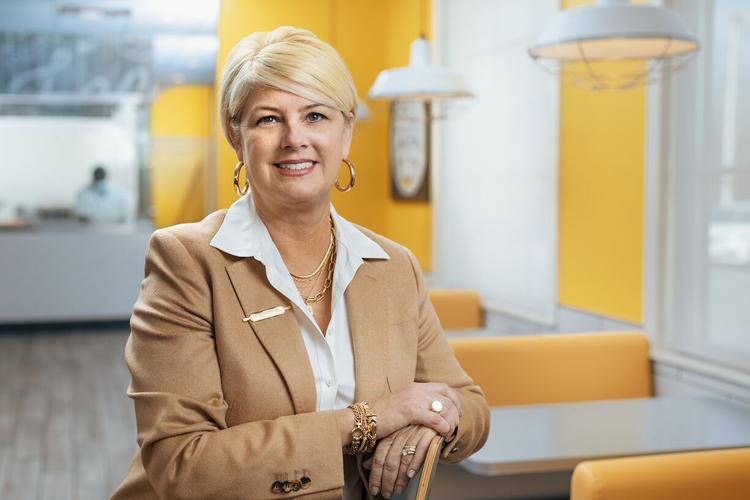 Prior to becoming President, Niven served as Biscuitville's Chief Brand Officer.  In this role, she was responsible for defining and accelerating Biscuitville's brand vision and growth plan.  She oversaw the creation of Biscuitville's Fresh Southern® brand positioning, which created the Biscuitville that all guests know today, including the new logo, restaurant redesign, packaging, employee uniforms, and trademarking.  Niven created a Culinary Operations department to ensure support of the company's commitment to high quality, locally-sourced food and also spearheaded the company's shift from a traditionally compliant-focused Human Resources department to the new, service-minded People Excellence department.  She also authored the food innovation process, the Menu Management Assembly, which produced the most successful promotional product launch in Biscuitville history—the locally sourced Spicy Chicken and Honey Biscuit.
Earlier in her career, Niven served as Vice President of Field Marketing for Quiznos Corporation and served in a variety of marketing roles at RTM/Arby's Roast Beef Corporation, Burger King Corporation, and Krispy Kreme Doughnut Corporation. She received a B.A. degree in English with a minor in communications from Elon University.  Niven's post-graduate studies and professional development included course work in leadership, branding and strategy at the Center for Creative Leadership, the Kenan Flagler Business School at the University of North Carolina at Chapel Hill and Design Thinking at Harvard University.
For more information about Biscuitville Fresh Southern®, visit the company's website at Biscuitville.com.
About Biscuitville Fresh Southern®
Headquartered in Greensboro, North Carolina, Biscuitville Fresh Southern® is a family-owned company serving authentic Southern food made fresh daily from locally sourced ingredients.  Known as the Home of the Biscuit Window Since 1966®, Biscuitville serves scratch-made biscuits baked fresh every 15 minutes.  The company was founded in 1966 when owner Maurice Jennings opened two pizza restaurants in Burlington, NC.  Using a family recipe, he later added fresh-baked biscuits to the menu—which proved so popular, the brand evolved to become Biscuitville.  Today, the company sources its ingredients from other local and family-owned partners to serve guests the classic Southern breakfast. Biscuitville employs more than 1,800 people and operates 62 restaurants in North Carolina and Virginia, serving breakfast all day from morning to 2 p.m.  For more information, visit Biscuitville.com.